Dent Corp located in White Plains, New York is owned by one of the original founders and entrepreneurs, David Albelda a pneumatic engineer who incorporated Dent Corp Research & Development in 1992. Dent Corp today designs, develops, manufactures and distributes the Easy Pneumatic Crown and Bridge Remover, the first pneumatic hand piece of its kind. The product has been lauded by such outstanding names as Dr. Carl Misch and the Farron Report, as well as countless satisfied dentists from the United States and around the world.


Sales and Services: Dent Corp's innovative crown and bridge remover has attracted exclusive dealerships in several countries, and the company is actively encouraging inquiries by dealers and independent representatives in the United States, Canada, Mexico, South America, Europe and Asia.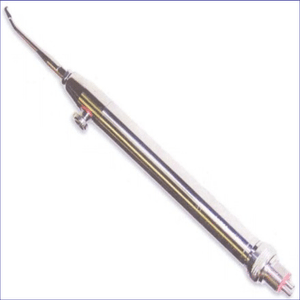 Easy Pneumatic Crown and Bridge Remover II
A class of its own, the Easy Pneumatic crown and bridge remover is air activated and breaks cement seals using short, repeated and low impact force. Is a hand-held instrument that attaches to high or low pressure air line connections.
Permanent and temporary crowns and bridges regardless of cement type
Maryland bridges
Laboratory posts and cores
Orthodontic brackets and bands
Removable appliances stuck at attachment
EasyCut
   This ingenious product puts an end to the need to use the primitive Bunsen burner.
Instantaneous operation
Precise cutting
Cordless operation
Rechargeable battery
Eliminates the posibility of burns
No need to use flame
No need for an assistant
Lightweight